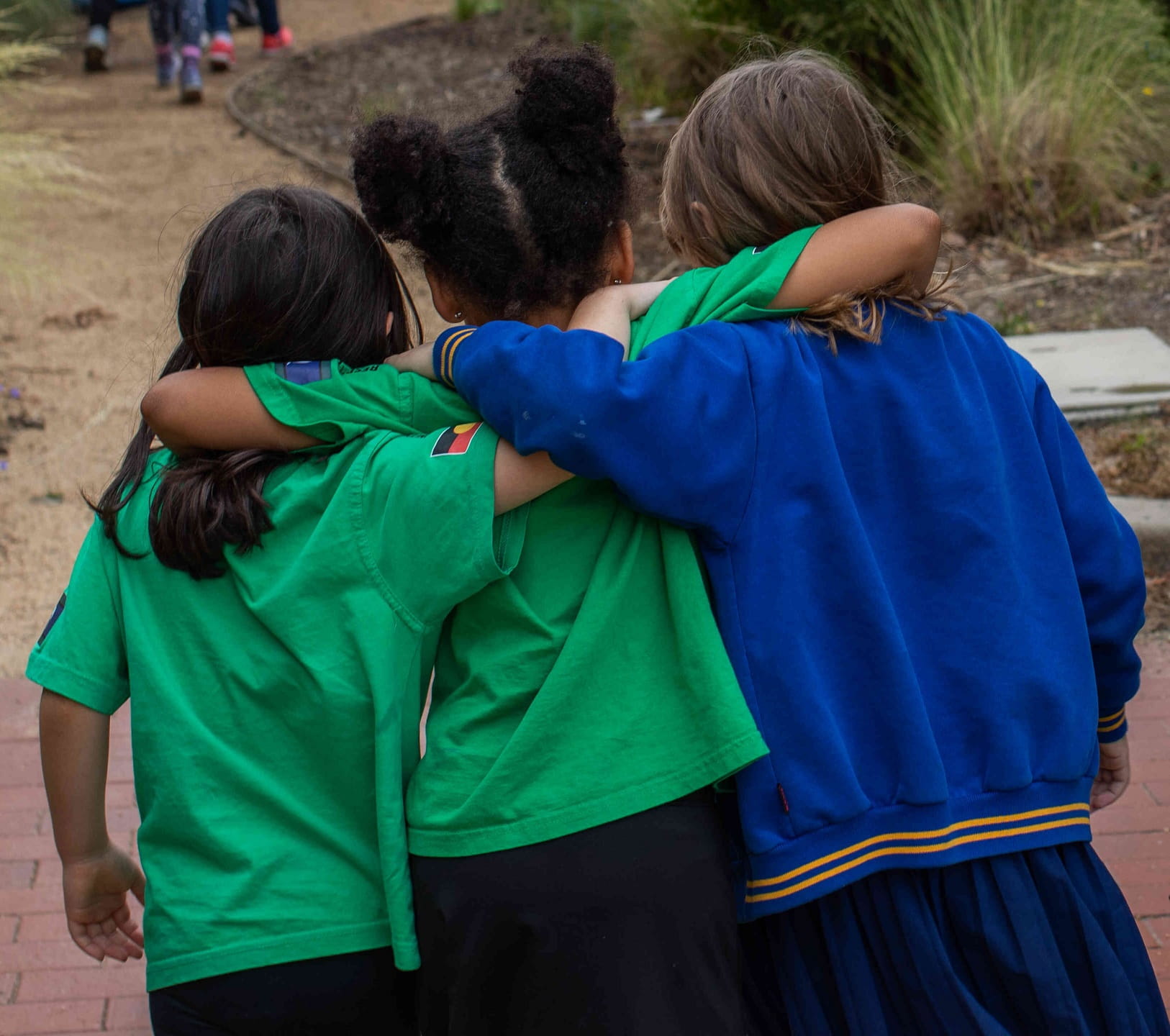 The Be You Bushfire Response Program has collaborated with Royal Far West (RFW) to deliver the Stormbirds Program to local primary schools impacted by the Black Summer bushfires in Eden and Towamba, NSW.

Stormbirds is an evidence-based natural disaster resilience program designed to give children and young people a safe space to give voice to their experiences. It also provides children with appropriate knowledge, skills and attitudes to understand and manage changes brought about by natural disaster.

RFW has been working collaboratively with several services to deliver their Bushfire Recovery Program, and welcomed the opportunity for Contact Liaison Officers from the Be You Bushfire Response Program to join them in co-facilitating Stormbirds for two of the schools they support.

The two organisations worked together in preparation, then intensively over a one-week period in two different primary schools delivering the Stormbirds sessions to students. It was an intensive week of relationship building – with schools, students, and educators all involved.
The collaboration created a relationship with the schools and educators allowing Contact Liaison Officers to provide longer-term support to the bushfire affected schools.
Through this initiative, 25 specialist support people, called Contact Liaison Officers, are assisting educators in areas recovering from the summer bushfires, providing targeted mental health support. The program also provides a range of free online resources accessible to anyone, including a Bushfire Program Resource Pack.
Working closely with RFW has been genuine collaboration in action. It means the schools in Eden and Towamba remain at the centre of recovery and healing,"
"Hopefully the schools feel they have a trusted team walking alongside them to ensure children, parents and staff are supported as long as needed," added Jess.
Positive outcomes for both schools
Whilst formal evaluation of RFW's Bushfire Recovery Program will occur in the coming months, initial feedback suggests positive outcomes for both schools, with most students noting they had learnt a new range of ways to cope with their feelings.
Students also reflected on how much they enjoyed the body-based activities such as breathing techniques, which were added by the multidisciplinary clinicians as a way of supporting each student's emotional regulation.

Educators in bushfire affected communities provide support to students and often the wider school community, and it is important they are also able to look after their own mental health and wellbeing needs.
The collaboration provided support to educators at the schools in the form of capacity building workshops. The Be You Bushfire Response Program is hoping to continue support for these NSW schools with targeted mental health support including plans to offer ongoing educator wellbeing sessions.

Communities affected by the 2019/2020 bushfires often comment that they are overwhelmed with support and with navigating service provider offers. It was a fantastic outcome to have the two organisations link together to provide cohesive support in a whole school community approach.
Be You Bushfire Response Program
The Be You Bushfire Response Program is delivered by Beyond Blue in collaboration with Early Childhood Australia, headspace and Emerging Minds.
Information about Royal Far West can be found here and further information on Stormbirds can be found here.